4 Ways You Can Offer Support to Your Employees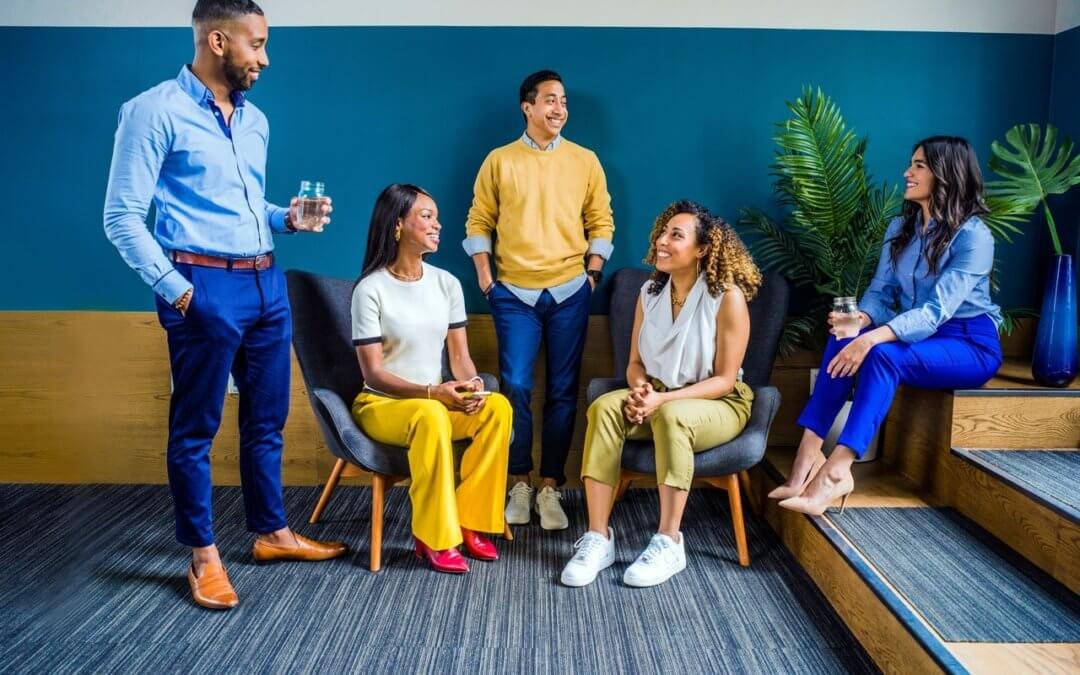 What kind of support to offer to your employees?
One of your responsibilities as an employer is to ensure that your workers are satisfied, safe, and well supported. But how can you offer some extra assistance? Well, there are various options to do so. Some of them can be face-to-face and one-on-one, whereas a few can be more nonexclusive and concentrate on the entire staff. Providing additional service will significantly boost efficiency and persuade the team to work harder and more successfully.
What Help employees? What kind of employee support in the workplace? Why is employee support so important in the workplace? If you are uncertain how to proceed, you can use a few tactics to assist and inspire them in the workplace.
Outsource Any Additional Workload to Support Your Employees
Perhaps the business is quickly expanding, and you are unsure how to handle the additional workload. This increase in workload may be bittersweet because it demonstrates how common and successful the company is. But, you must still learn to adapt rapidly (and all the while stopping your employees from burning out (Click Here to learn about "How to Prevent Employee Burnout".))
Outsourcing this additional burden to another business is a great way to pay for it. By doing so, you are offloading additional labour from your own employees and distributing it to other qualified practitioners while attempting to re-establish a new yet potential business model. What better way for employee support?
Finish early on Fridays
Offering the advantage of workers being able to finish and leave work early on Fridays will help increase productivity and morale. This not only shows that you are a business that respects and support your employee and their work-life balance, but it also allows you to instill confidence in your workforce. This can improve and help employees' mental health at work. They can see friends and family while still doing activities they love outside of work. (Learn more about Compassionate Leadership Here)
Commend Great Work
When we finish a job (especially a tough one), being thanked for our work and hearing others say "thank you" will do wonders for our mental health and efficiency. The same is the case with employees support. Being thankful and grateful costs little, mainly if the person performing the mission has gone out of their way to do so.
Learn more about how to give and receive feedback in the workplace with our Elite Athelete and Feedback coach Raf Baron here!
Develop Communication
Since Communication is essential to support your employees, you must emphasize the importance of ensuring that you and all team members will connect daily, consistently, and of course – competently. If COVID-19 has taught us something, it's the value of operating remotely and using technologies to keep people in touch and company processes going smoothly. (Read our amazing blogposts about Working From Home)
You can also boost your communication with employees by doing the following:
Examining your body language (and noticing the body language of others)
Being concise but precise
Inquiring whether or not everyone understands well (and make sure if someone needs added clarification, that is okay)
Consider the options before speaking.
Using the best online platforms available, such as Microsoft Teams, Slack, Skype, and others.
However, keep in mind that you could develop more than just your communication skills to help your employees. A couple of the staff members may profit from a correspondence crash course to better delegate briefs and attend client meetings. You should still provide presentations and leadership instruction to the staff.
Written by Alexandra Kafka