Here's Why Yoga is Your Best Friend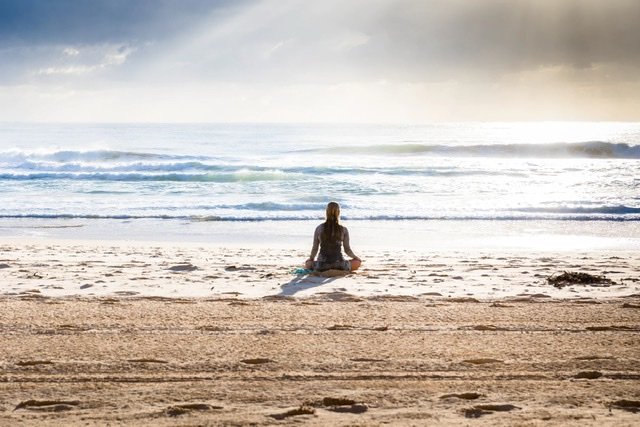 Birthed from the beautiful and mystical land of ancient India, yoga is a group of physical, mental and spiritual practices that has multifarious positive effects on our bodies. The word "Yoga" is taken from the Sanskrit word, "yuj", which means to `bind'. It is often interpreted as a 'union of the body and mind'.
The year 2020 has caused our world to change overnight with each of us having to deal with transitions and transformations we had never imagined. However, yoga can help you cope with these hard-to-deal transformations.
Here are the top five benefits of yoga and reasons why you should practice it and make it your best friend:
Helps relieve Anxiety
It is completely alright for us to feel anxious and unsure. The knowledge and strength lie in knowing you are stronger than you think and allowing yourself to recover. Practising Yoga each day, even if they are simple breathing exercises conducted for 10-15 minutes helps the body relieve anxiety and stay calm and focused.
Improves Heart Health
There have been multiple medical studies and research conducted to find the benefits of yoga. One of the major findings was the benefits of yoga in improving heart health. A study found that participants over 40 years of age who practised yoga for five years had lower blood pressure and pulse rate than those who didn't. This way, yoga proves to be a lifesaver. Join one of Urban Yoga Labs' Wellness Class.
Helps Promote Sleep Quality
With changes in our routines, there have been people who are also facing troubles with their sleeping patterns (Learn Ways to Improve Your Sleep Quality Here). However, yoga gives a solution to this problem as well. It has also been shown to increase the secretion of melatonin, a hormone that regulates sleep and wakefulness. There is an age-old saying that goes, 'Early to bed, early to rise, makes a man healthy, wealthy and wise' and yoga as a best friend just promotes that!
Brings about a sense of normal
In the wake of the pandemic, days turned into weeks and weeks into months. Few of us found ourselves lost in the illusion of time and space disregarding food and communication. It is especially during times like these that practising yoga every day can help people in their day-to-day life. It comes with bringing about a sense of ease and peacefulness that allows the person to fall into the order of things.
Fetches Potential Dates
Wired conducted a study and went through the 1,000 of the most popular words used by men and women on dating profiles like OkCupid and Match. He found that people who mention yoga were ranked among the most attractive online singles. Not only yoga will become your best friend, it might also help you find your soulmate. If you don't believe it, try yoga for yourself and see!
If you want to learn more about the relation between yoga ans dating, read Urban Yoga Labs' Dating Formula and 5 Ways in Which Yoga Helps Dating and Relationship.
Written by Alexandra Kafka